Patinage artistique Robes pour la Concurrence
Modern figure skating meets heavy demands on figure skating dresses for competition, such as body's protection from injury, creation of favorable conditions for any physical exercises, and they shouldn't disturb the circulation and respiration of sportsmen. Our leotards are made of different materials: biflex, velvet-stretch, velvet-plush, guipure, net-stretch and satin-stretch, that make the costumes very durable, light and soft.
robe de patinage artistique
robe de patinage artistique
robe de patinage artistique
robe de patinage artistique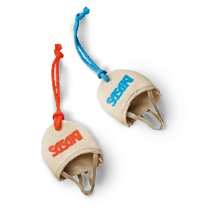 Miniature souvenirs ressembler exactement à leurs véritables prototypes
Confortables des conditions de commande
En dehors de commande nous offrons également collective et commune de celles
Notre propre atelier de couture
Nous réalisons les commandes de n'importe quel niveau de complexité et de la variabilité grâce à la coordination du travail tout en s'adaptant.
Expérience de travail
Selon nos estimations, nous avons cousu sur 56 160 unique maillots et robes pour les 13 ans de travail.
Des prix bas
Nous offrons des prix raisonnables pour deux raisons. Tout d'abord, nous fabriquons nos produits nous-mêmes. Deuxièmement, nous prenons en compte Rouble taux de change de la devise étrangère..
Ellen:
Le 15 septembre 2015 Je voulais envoyer une photo de ma fille dans le dernier maillot, nous avons acheté de vous et vous laisser savoir comment il est superbe et il a l'air sur la concurrence tapis.
See more happy customers...
Partagez votre histoire
You will be the first to see it!